5 Things You Should Know Before Choosing Stone
Download our free guide to help you make the right decision.
If you are contemplating using natural stone in an important project, you will want to be confident that your preferred stone is going to be suitable for the environment in which it will be used.
At this stage, you will probably have lots of questions that need to be answered before you make a final decision. For example: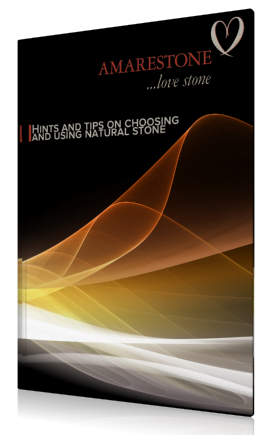 Does it make a difference which country the stone comes from?
Will it survive the frosts outside on a patio?
Can I be sure that it will wear well?
But, there are also some questions that you should ask that you may not yet have considered:
Why must I get a CE Mark?
How is the substrate to be prepared?
Is it OK to tile directly onto wooden floorboards or plasterboard walls?
Can I use any tiler or do they need to be a stone specialist?
Please take a moment to fill in the form and download your free copy of the "Hints and Tips" leaflet. We will do our best to offer you our best unbiased advice and set your mind at rest.