Plants and natural stone for hard landscaping all in one place.
Our recent re-location to Pudding Lane Nursery in Arborfield now means that we have the ideal destination for landscape designers.
Have you ever thought how much easier it would be if you could find all your plants and natural stone for landscaping in one place? A place where you can enjoy some peace and quiet while you're looking for materials for your next project.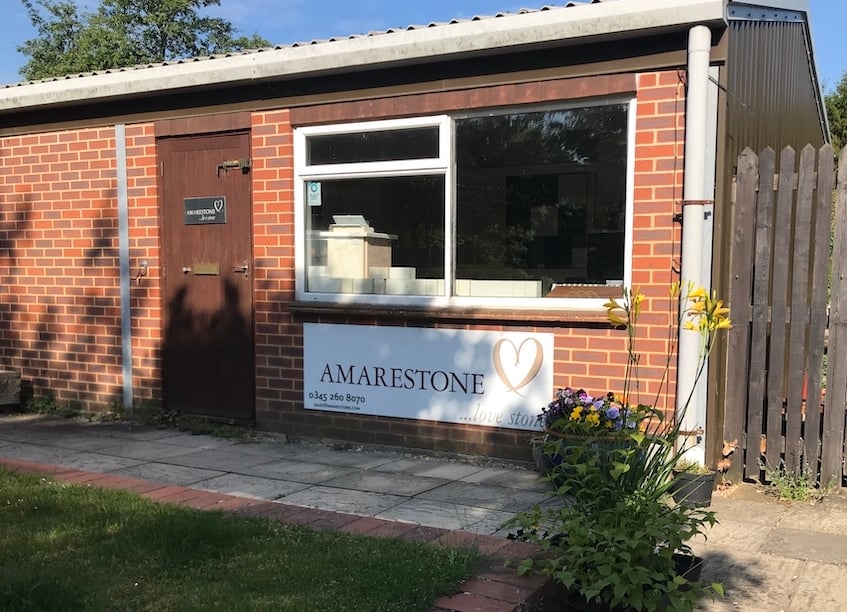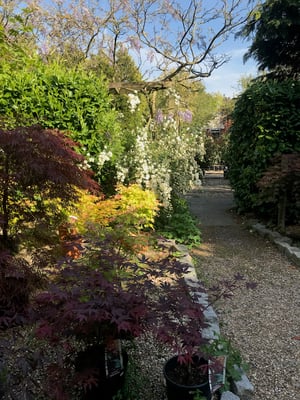 In our new premises in Arborfield, on the outskirts of Reading, Berkshire, we have a delightfully tranquil location where you will be struck by the beauty of the gardens. Our landlords, Ray and Sue Norton at Pudding Lane Nursery, operate a well established nursery business supplying beautiful plants, shrubs and trees in a garden style setting to private and trade buyers. It's definitely worth a stroll around the grounds if you love gardens.
So now, not only can you get advice on which stone works best in your project environment but there are also plant experts on hand to help with selecting the right type of plants for your scheme.
Our French limestone complements the nursery business really well as a high percentage of the French stone is ideally suited for use as external hard landscaping stone. It can be used for internal and external flooring, cladding, masonry and carvings as well as for patio paving, steps and wall copings. We have the largest collection of French stone available outside France.
Also on display in our samples showroom, we have a select range of marble, limestone, slate and granite from Portugal, Spain, Italy and other parts of Europe as well as France. Visitors can view large display samples and also take away small sample pieces as stone swatches.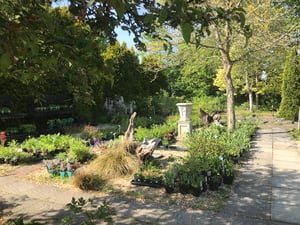 In the short time we have been open at Pudding Lane Nursery, we have received visitors from the local area, London and all over the UK, even from the USA and the far East. Maybe it's the quality of our coffee that brings them in!
We would like to invite landscape designers to bring your clients to look at the stone and the plants and discuss what would work in their specific environment. We're always happy to talk about natural stone and show you samples and photos from our previous projects.
Ray and Sue will be here to chat about gardens and offer advice on plants. So bring your plans and your planting schemes and, if the weather is up to it, we can sit in the garden with a cup of coffee and work out how to turn your designs into reality.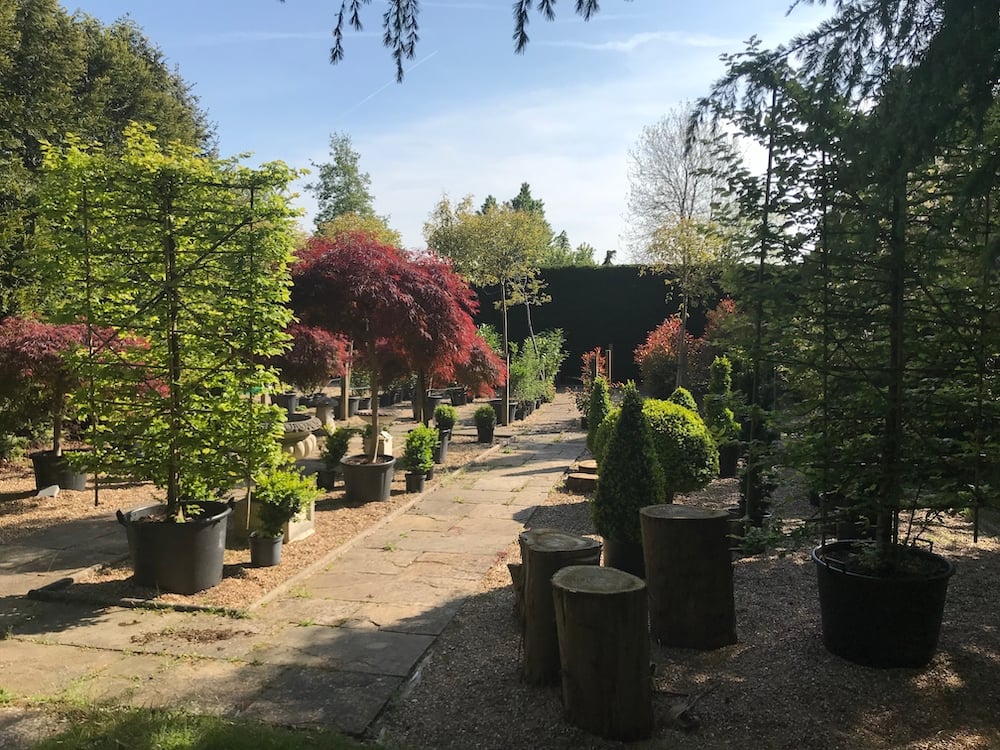 Be inspired by the setting and get advice from a natural stone specialist and from the plant experts all under one roof, or should that be all under the shade of one of Ray's Acer trees.
We'll look forward to meeting you at Pudding Lane Nursery. Please call ahead for an appointment to make sure one of us is available to speak to you and show you around.
Visit us at:
Pudding Lane Nursery
Reading Road
Arborfield
Reading
Berkshire
RG2 9HP
If you have any other questions or need expert help with your natural stone project, please call us on 0345 260 80 70 or email steve@amarestone.com.

Thanks for reading.
Steve Turner
Amarestone
Tel: 0345 260 8070
P.S. - get the next blog direct to your inbox by entering your email address in the box on this page.