For the fourth year running, Amarestone will be exhibiting at Ecobuild as part of the Stone Federation of GB's "Stone Zone" pavillion.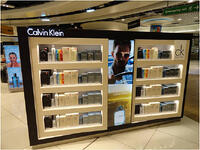 This year, we have a much larger area to show off some of our new limestone, sandstone, slate and marble. You will be able to see the French Limestone that has been used in some of the Dior boutiques around the world and a sample of the work we did for Calvin Klein as well as a number of installations for architects, interior designers and our private customers.
Best of all, we will have the space to welcome you onto the stand to lay out your project plans and talk through different options for the design of the natural stone elements of your projects. We can offer practical advice on how the design might be adapted to get the optimal result which makes it more cost effective and still achieve the aesthetic look that you want.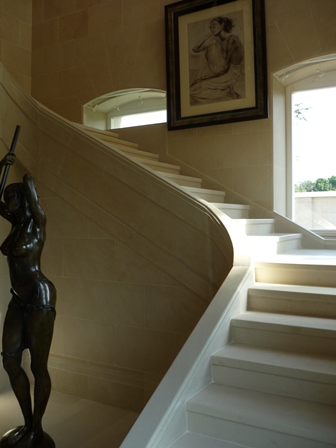 Bring your plans with you as we can help you choose the right type of stone so that it looks good, is easy to look after and delights your clients.
We'll give you an unbiased opinion of what stone works best in your environment so that you can be certain of a successful outcome to your project.
As well as some new French and Spanish limestone, we'll have our favourite Portuguese limestones and Italian marbles. We will also have some rare and exotic stone that we guarantee you will not see anywhere else.
Ecobuild 2013 is a vast exhibition that covers all aspects of building so if your project scope is much wider than choosing limestone floor tiles or deciding on a marble vanity top for a bathroom, it will be well worth a visit to Excel in March.
Click through to the link below and you will be able to register for free tickets to the UK's largest homebuilding event.
STOP PRESS: we'll be at the 2014 show - look out for us in the Stone Zone in the pavilion with the Stone Federation of Great Britain