Cleaning a Limestone Patio
How easy is that!
Natural stone is a perfect choice for using outside the house as well as inside. But the main questions that we hear time and time again are, "Is it hard to keep stone clean?" or sometimes, "But doesn't the grout stain easily and look horrible very quickly?"
It really can be very easy to keep it looking clean and tidy. It's just a question of using the right products.
It's pretty clear from the photo what I used on my own patio to make maintenance really easy.
I love the Mapei range of grouts. There are so many different colours and they perform so well. Here, I used the Ultracolour Plus Limestone grout to match in with the Ampilly French Limestone that was laid with Mapei Keraquick white adhesive. The patio was installed a couple of years ago.
To protect the stone against stains, I sealed it (and the grout) with Fila Hydrorep.
This particular patio is underneath the trees against a north facing wall and is prone to getting filthy with the leaves, mud, algae and berries off the yew tree.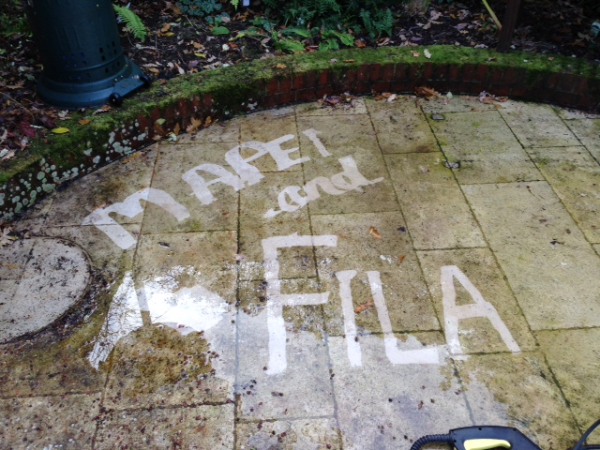 BEFORE CLEANING: Ampilly Limestone with Mapei grout sealed with Fila Hydrorep.
I've known for years now that Fila produce a range of sealers that are the best that I have ever used but sometimes they surprise even me.
I hadn't cleaned this patio for some time and it was looking pretty awful. The berries had been trodden into the stone and left for months and the whole area was covered in algae and mud.
So today, I decided to see if I could clean it up. My plan was to get the worst off with the jet-washer and then finish with a scrub with Fila PS87 cleaner. PS87 is a very effective degreasing cleaner that I use when I think we need something stronger than the regular Filacleaner.
In this case though, I don't think I'm going to need the PS87. The jet-washer alone was enough to remove all the dirt even from the grout. The whole thing came up like new. Neither the grout nor the stone has stained.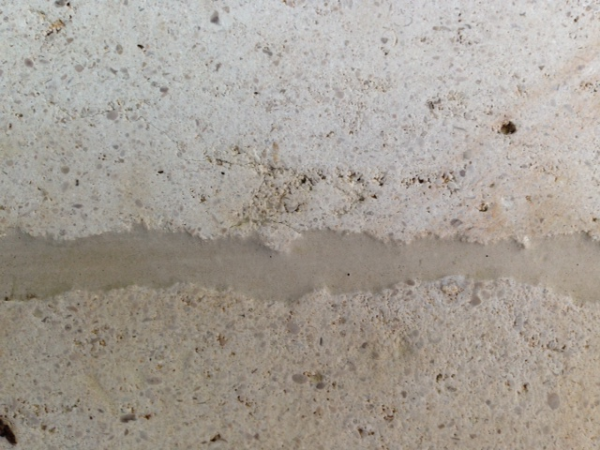 AFTER CLEANING: Still wet but beautifully clean
This short video demonstrates just how easy it was to clean the limestone. Look closely to see just how the grout looks like new so quickly.
If you would like to know how to keep your natural stone patio or path or pool surround clean, click the button below and I will send you an information pack.
If you found this useful and would like to get the next article delivered directly to your inbox, enter your email address into the form on this page and sign up to receive future blog posts as soon as they are published.
Thanks for reading.
Steve