A few years ago, I came across the Chamesson limestone that had an off-white background with a faint scattering of grey shells that drifted across the face of the stone in wispy lines. For a pale limestone, it was unusually hard and it was perfect for a project to create some display cabinets for a famous perfume and underwear company. We supplied limestone panels for their perfume displays that can still be seen in a number of airport duty free centres around Europe.
At the time, I didn't realise just how versatile it can be. We've known for a long time that French limestone flooring is regarded as the best in the world but we can do so much more with this natural stone than just using it for limestone floor tiles.
Earlier this week, I was invited by the co-owner of the quarry to go over to France to his home to take a closer look at the stone they produce.
The limestone produced by this quarry is very resilient and has been used on some excellent reference sites around the world for floor tiles, for cladding facades and for bespoke sculpted pieces.
Chamesson French Limestone Quarry in Burgundy, France: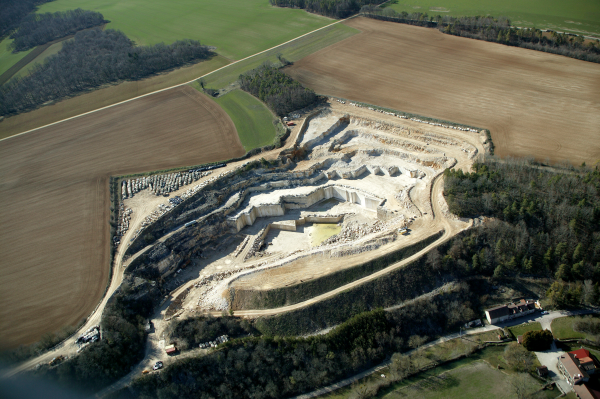 The quarry is currently producing stone from 4 different "benches" or layers within the quarry, each of which has a slightly different characteristic.
Chamesson B2-B4:
B2-B4 Chamesson is the lightest of the Chamesson limestone selections and has a grey/cream background with light drifts of grey shells that seem to float through it. It's a subtle limestone with consistent colouring.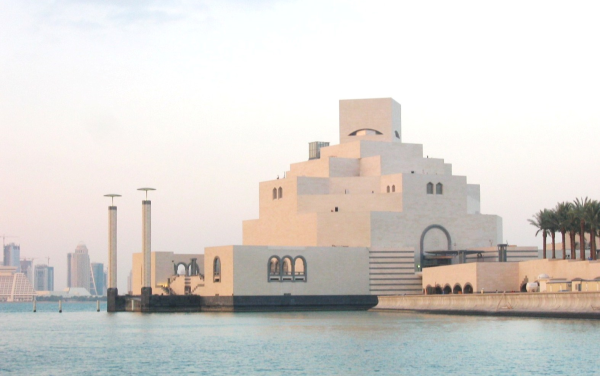 Here, the B2-B4 selection was used as cladding for the Doha Museum of Art in Qatar but it works beautifully as limestone floor tiles in commercial and domestic projects as well.
To show off its versatility, in the following image, the B2-B4 Chamesson was used in this spectacular entrance hall in a London building as flooring and wall cladding: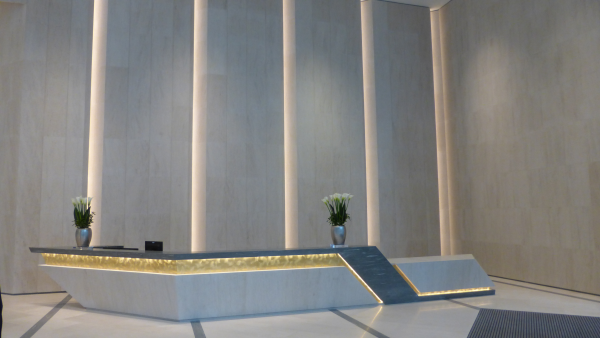 The B2-B4 selection is a good choice for both commercial and domestic floor tiles as it is hard-wearing and suits a wide range of decor.
Chamesson B7:
The Chamesson B7 is possibly one of my favourites - I love the warmth in the background colour and the shell patterns add interest. (I may have now found the perfect limestone flooring for my dining room and lounge!)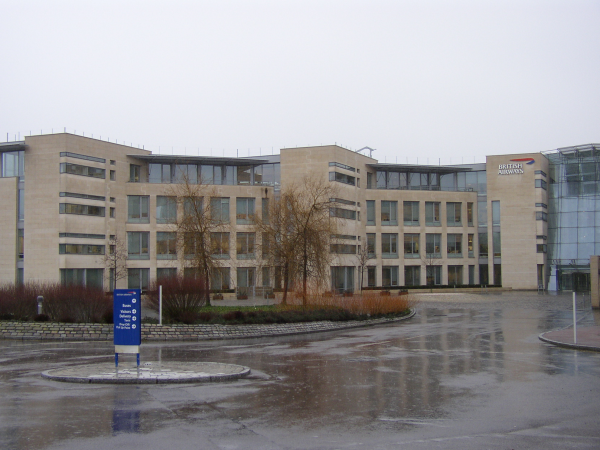 Here the B7 has been used as facade cladding on the BA Headquarters near Heathrow. Like all the Chamesson limestones, it is very hard and highly frost resistant. It has been used extensively on projects throughout London and other capital cities for both flooring and cladding applications, as well as for bespoke pieces.
Chamesson BG:
The background colour of the BG selection is a little more beige than the B2-B4 but less so than the B7. It also has clusters of slightly larger shell fossils, each 10-15 mm across. Like the others, it is excellent as hardwearing limestone floor tiles suitable for commercial environments and it can also be sculpted into any shape for architectural projects.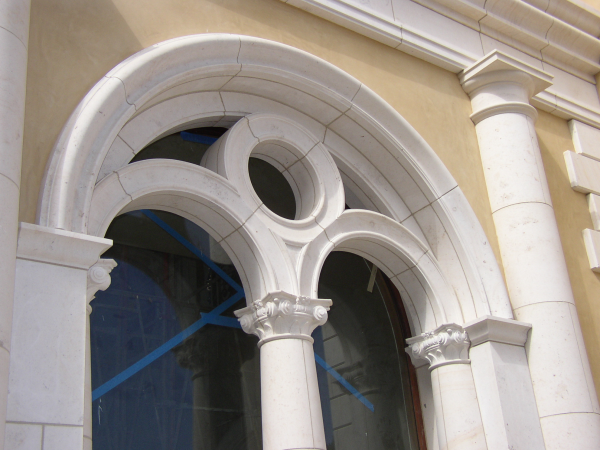 Chamesson BG, above, was used to create columns and arches for a project in the USA. Its fine grain means it can be carved to give very smooth curves.
Chamesson Coquillé - or "shelled":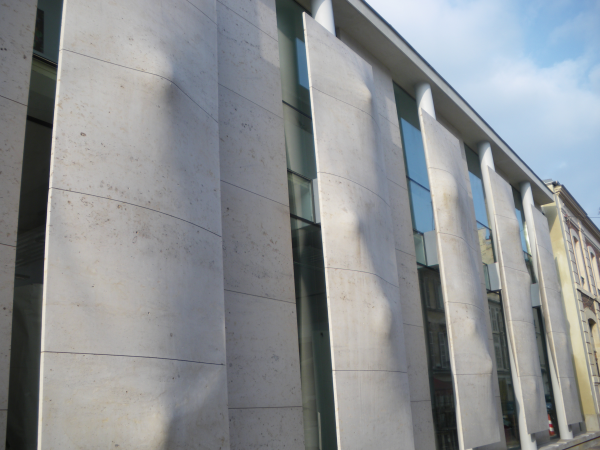 Here, the Coquillé version was used at the Ecole des Beaux Arts in Paris as an artistic form of cladding. It's a striking use of sculpted stone. We have also used this French limestone as flooring in a brushed finish in a listed building. It also works very well when tumbled and laid as a small Opus pattern.
In addition to the different characteristics in each bench or layer, the limestone can be finished in a wide variety of different ways such as:
Honed - a smooth, matt finish suitable for contermporary design schemes. A high hone will give an "almost polished" shine or you can can have a lower hone which will give a more matt finish.
Brushed - a ripple texture that gives a gentle "soft" feel to the stone.
Antiqued - brushed and then given a lightly chipped edge for a slightly more rustic look and feel.
Sanded - i.e. blasted with a water-jet and then lightly brushed to give a slip resistant surface perfect for swimming pool surrounds or wet areas in a bathroom. Similar to sandblasted but without losing the definition of the colour and fossils in the surface.
Tumbled - a definite rustic/country feel ideal for older properties where the floor needs to be in character with the age of the building. However, all of the Chamesson benches are very hard and, therefore, mechanical tumbling has minimal effect on the stone, particularly on larger tiles. With Chamesson, it may be a better option to go for the antiqued finish if you are looking for the aged appearance on a large format tile. For small Opus patterns, though, it is a good choice.
With the different surface finishes above, we can specify the intensity of the finishing to give you exactly the look you require.
See more of our French limestone range here.
If you are interested in using French limestone on your own project or if you have any general queries on using natural stone, please feel free to contact me and I will be happy to help.
If you would like to know more about how we source natural stone for projects, please download our brochure or just phone me for a chat. I'm always happy to talk about natural stone!
Thanks for reading.
Steve Turner
Amarestone
Tel: 0345 260 8070
Email: steve@amarestone.com
P.S. - get the next blog direct to your inbox by entering your email address in the box on this page.
Did you find this useful or interesting? Click the "Share" button and tell your network.