The demand for coloured marble and strong patterns in natural stone has been around for a while now and is showing no signs of fading.
The first time I realised that it was becoming a trend was when I read an article on Remodelista two years ago. Since then, we have had lots of enquiries and a number of recent orders for so called 'ugly' marble.
One of our latest projects was to supply pink Rosa Aurora marble to the new Granger & Co restaurant at Kings Cross. Pop along to see our tables in situ.. and of course to try out the new menu! The restaurant interior was designed by Gundry & Ducker and fitted by Bluecrow shopfitters.
Taking inspiration from the latest in restaurant design, I thought I would share some of the most unusual and striking natural stone that is currently available to us.
I think there is scope for these unusual stones to be used much more than they currently are, especially in the residential sector.
The natural stones shown below are all in limited supply, some of which there are only a handful of slabs remaining. If you are interested in using any of these for your project, please contact Steve or Denise at Amarestone to discuss your requirements.
Rosa Aurora Azul, Portuguese Marble
Striking blue veining on white background. Moderate supply.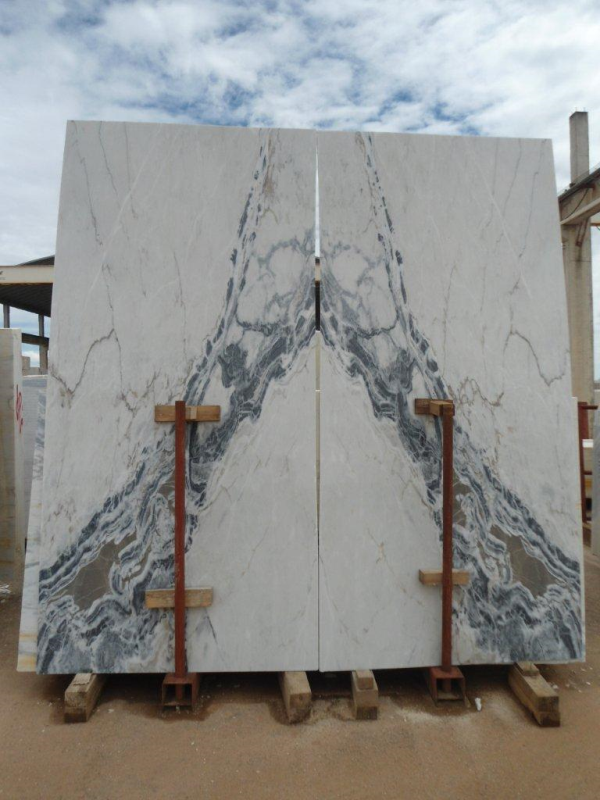 Rosa Aurora Rosa, Portuguese Marble
Pink Portuguese marble which looks incredible with brass. Good supply. Photo taken at Granger & Co's Kings Cross restaurant.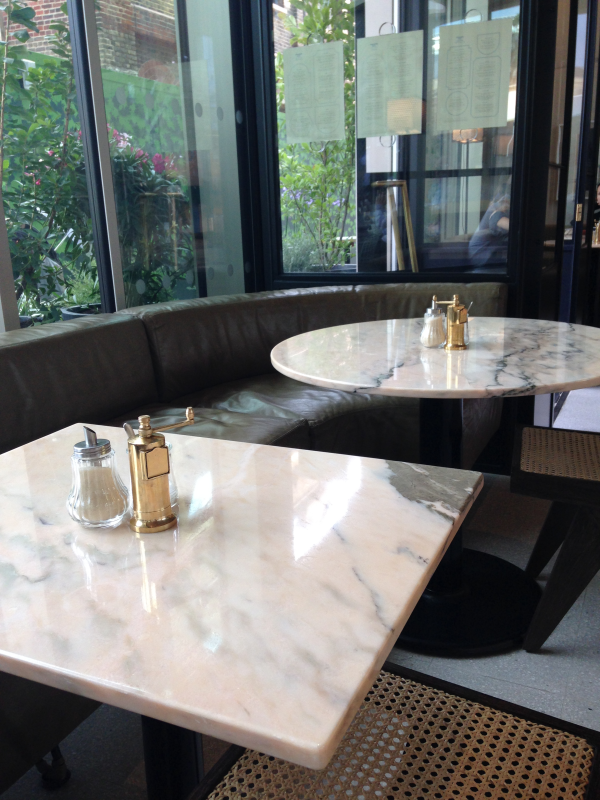 Occhio di Pavone, Italian Marble
Very limited supply of this particular Italian marble. Pictured with a DornBracht kitchen sink and tap (display at the May Design Series 2014).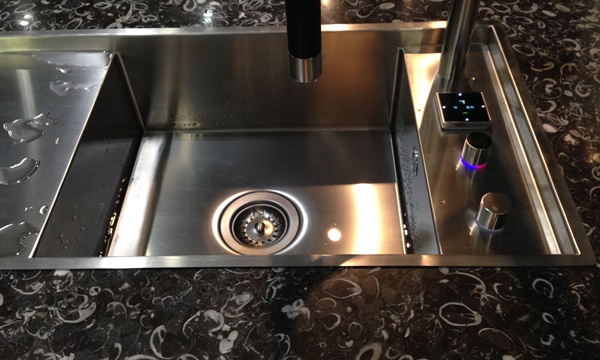 Opera Fantastico, French Marble
This quarry has some extraordinarily beautiful French marble that has been used in many of the most prestigious buildings in France including the Palace of Versailles.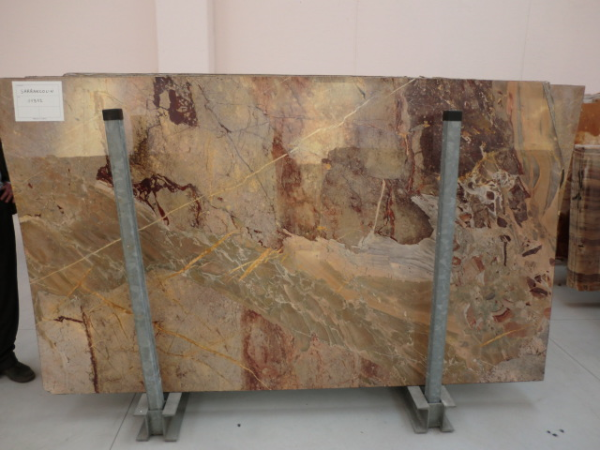 Onice Topographica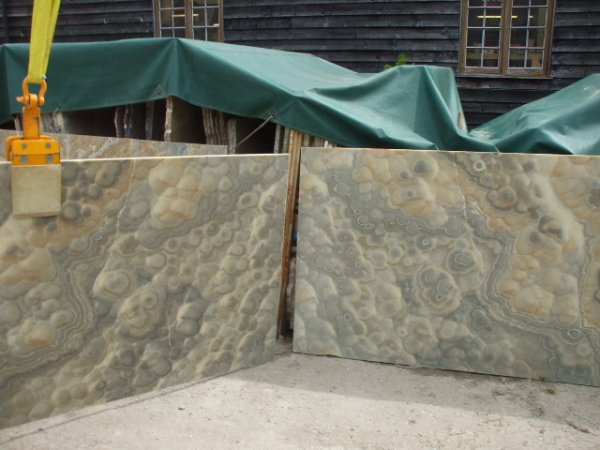 Breccia di Massa
Breccia occurs naturally from fragments of minerals or rock that are bonded together with finer grains of the same or different rock.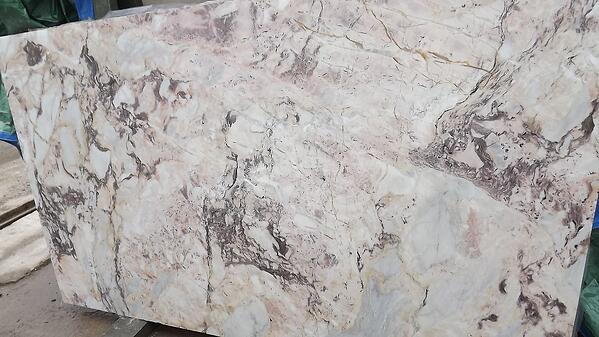 Paonazzo Italian Marble
Book-matched Italian marble.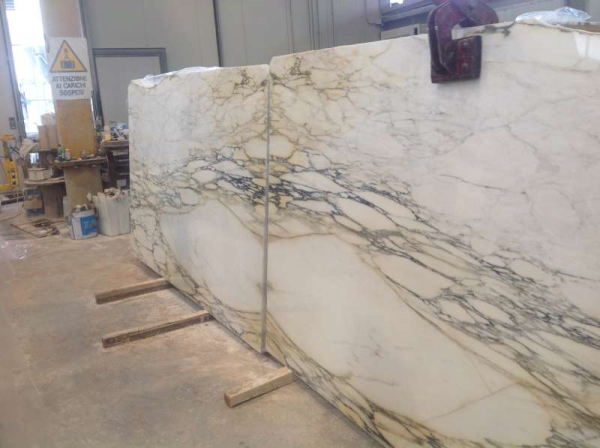 Arco Iris Onyx
Like other translucent stones, onyx looks stunning when backlit and used as a feature - e.g. shower wall, feature panel in an entrance hall, wrap around countertop for a kitchen island...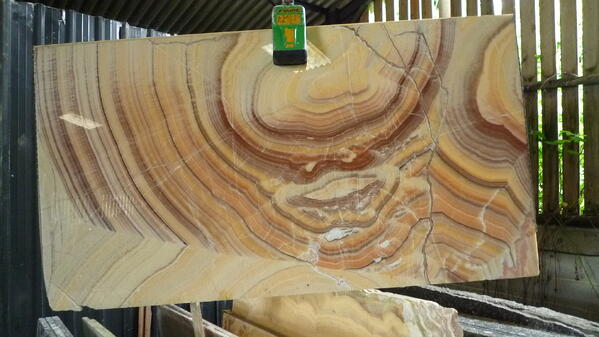 Calacatta Viola, Italian Marble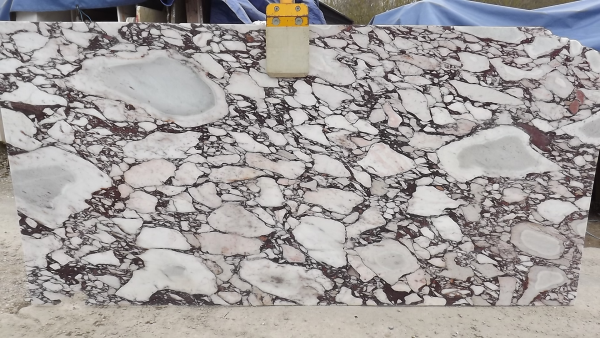 These are just a few of the slabs that we can currently source. Each stone is unique and some will be more suited to a particular use than others. For more information, please speak to Steve or Denise at Amarestone who will be able to help you to identify the most suitable stone for your project.
We love to hear about new and innovative uses for natural stone. If you come across any examples of boldly patterned stone that you would like to share with us, please drop us a line.
Do let us know what you think of the stones featured here, would you consider using any of them in your work?
Thank you.
If you would like to know more about how we source natural stone for projects, please download our brochure or just phone or email for a chat. We're always happy to talk about natural stone!
Thanks for reading.
Katie
Tel: 0345 260 8070
P.S. have you signed up for thew blog yet? Put your email address into the box and tell us how often you'd like to get an email from us.