At the recent Surface Design Show, visitors to the Stone Hub were able to speak to a number of different stone industry experts and get advice on a wide range of topics related to using natural stone in their projects.
Joe Simpson (editor of the Tile and Stone Journal) invited Stone Federation members to present seminars covering a range of topics on how to select marble and limestone through to installation and then on to sealing and maintenance of the stone.
To kick off the day, Robert Merry discussed the merits of employing a stone consultant to help with task of specifying the correct natural stone in major projects and Martin Ballard (Fila Surface Care) talked about the sealing and maintenance of stone.
Joe asked me to present a seminar on "The Essential Guide to Substrate Preparation and Stone Installation". This is a talk that I had previously given to Stone Federation members as part of their regular training sessions. We felt that it would be useful for architects, designers and specifiers to understand some of the reasons why natural stone installations could fail and how to avoid the problems. The most common failures can be avoided at the design stage.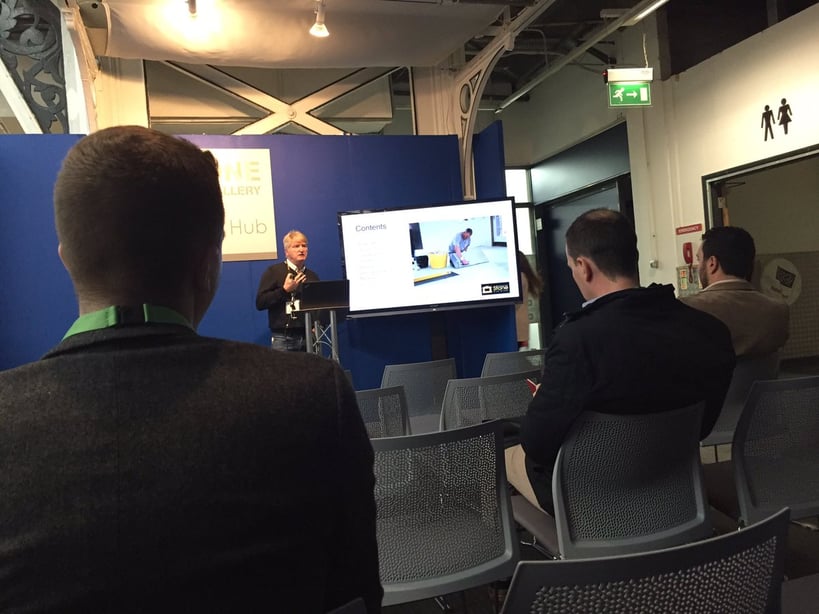 Seminar on "The Essential Guide to Substrate Preparation and Natural Stone Installation"
The presentation focussed on why it is so important to get the preparation right in order for the project to have the best chance of success. The same principle applies to many different types of construction project. The key to getting it right is very often based on good preparation.
The first message of my seminar was to find reliable suppliers and then to make the most of their expertise. Architects and designers need to have a very wide knowledge of building techniques, processes and all types of products. It isn't possible to be an expert in all aspects. But it isn't necessary for one person to know everything. I would encourage them to find a trustworthy supplier and involve them from the start of the design stage.
The central part of the talk focussed on substrate preparation and discussed the different types of substrate that we would typically find in commercial and domestic projects. Some of the common substrates can make very poor tiling surfaces and will often lead to failures.
We finished by talking through the stone installation process. It's not rocket science but if the process is not followed carefully, it can lead to serious problems as you can see below.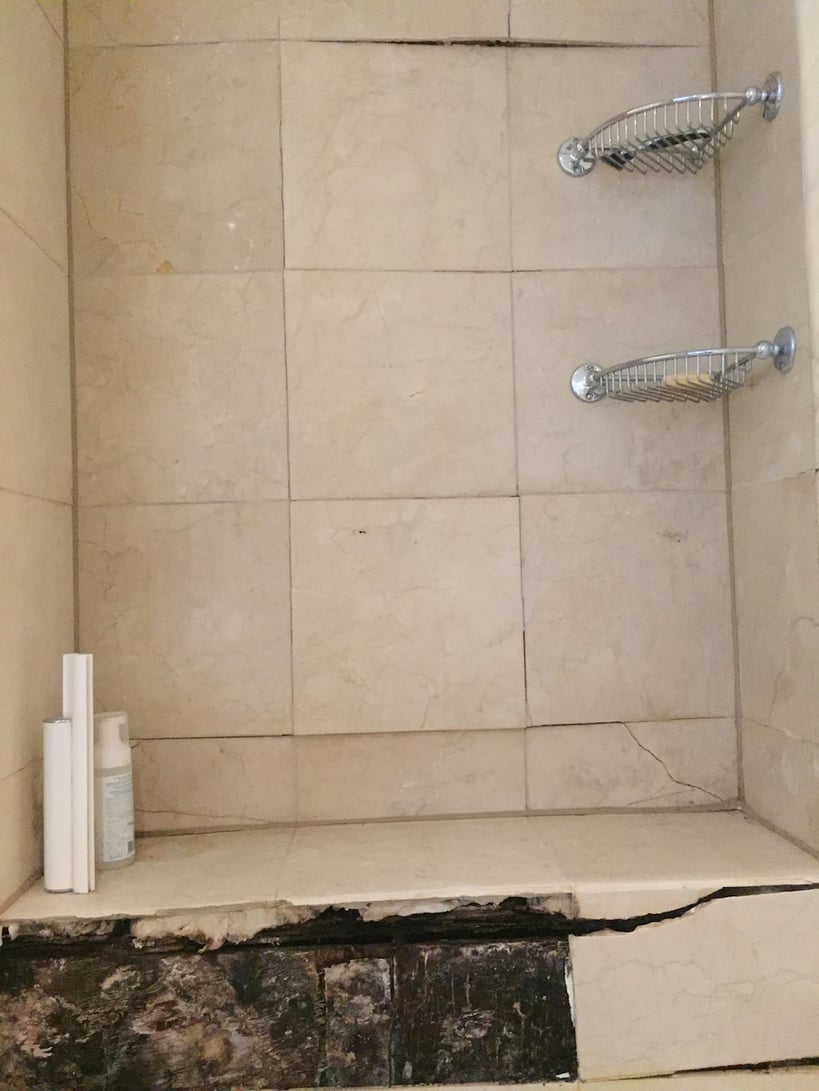 Never tile directly onto plywood!
If you would like to see more of the presentation and understand what to look out for when specifying the supply and installation of natural stone, please click the button to download the seminar slides.
The presentation slides will be downloaded as a pdf file.
Thank you for reading. We're just a phone call away if you have any questions.
Steve Turner
Amarestone
Tel: +44 (0)345 260 8070