Restoring the shine in stone floors
Sealing and careful maintenance certainly help to prolong the life of a natural stone floor but there are times when the floor just needs some additional TLC to be brought back to its original condition.
It can happen when you move to a house with an old stone floor or perhaps when the maintenance has been neglected.
With the right equipment and expertise, our two case studies below demonstrate how natural stone and terrazzo floors can be repolished and brought back to life.
Renovation of a Limestone Floor: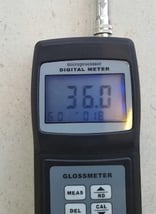 The first case study was an office reception area where the limestone had become dull, dirty and scratched. The client wanted the shine to be restored to make it more attractive and easier to maintain. It appeared that the floor had been maintained by a cleaning company who had used normal commercial floor cleaning fluids instead of ph neutral stone cleaners. The ingredients in many of the "normal" cleaners can degrade the sealer and etch the surface of the limestone (or marble) and make them difficult to clean. The gloss meter on the stone showed a reading of 36 before we started.
The first thing to do was clean the floor properly. Using a combination of ph neutral cleaners together with special stain removers for the more stubborn marks, the team used rotary floor scrubbers and highly efficient wet vacs to remove the years of dirt.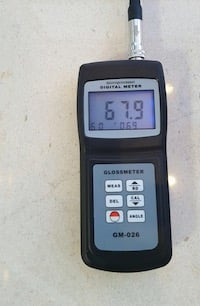 Once this was done, we started the honing process using our newly developed hybrid diamond pads. We began with a coarse grade grit and immediately started to see results. We worked up through the grades and finished with a very fine grade grit pad. We recorded the improvement with each process using the gloss meter and we finished with a reading of 67.9.
The shine is a mechanical one. This means the stone itself is ground with a series of finer and finer diamond pads to achieve the high shine. It would also have been possible to apply a gloss wax to the floor but this would just be a temporary measure as the wax eventually wears away and has to be replaced fairly frequently. The mechanical polish is much longer lasting and easier to maintain.
The importance of correct maintenance cannot be stressed enough. If clients are willing to spend £thousands buying and installing beautiful stone floors, staircases etc., it seems only sensible to ensure that the maintenance is carried out in a manner that preserves the investment. Correct maintenance is simple and straightforward and should not be too much of a challenge.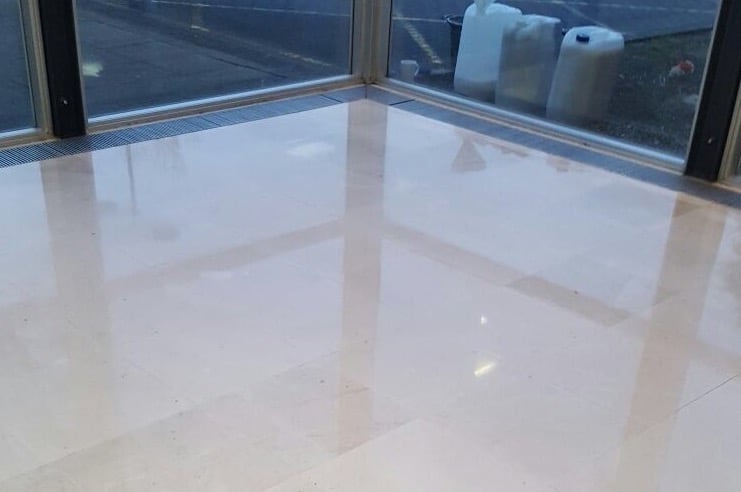 Restoration of a Terrazzo Floor:
This second set of pictures show a small area of terrazzo in a school where we carried out a sample resurfacing. The section chosen was in the toilet and washbasin area. Again we first cleaned the floor and then proceeded with our hybrid pads. In this case, the client didn't want too much of a shine and preferred a honed, matt finish. Again, with correct maintenance this floor will be much easier to keep in good condition.

Terrazzo floor before restoration

Terrazzo floor after restoration
It's not only floors that can be restored. The same applies to stone and terrazzo staircases, to marble vanity tops and tables and to marble bathrooms. In fact, pretty much anything made of stone can be restored and brought back to original condition. That's the beauty of using a natural stone.
The process can be carried out quite quickly with minimum disruption to the client. This works equally well for private and commercial premises.
Would you like to know more about how your natural stone surface can be restored? Click the link below:
Thanks for reading.
Steve Turner
Amarestone
Tel: 0345 260 8070
P.S. - get the next blog direct to your inbox by entering your email address in the box on this page.