Surface Design Show 2016 – What did you miss?
Amarestone's Steve, Helen & Katie attended the SDS16 with Stone Fed's Matt Robb, at the Business Design Centre in Islington.
Last year, Steve chaired a panel discussion at the show representing the Stone Federation – predicting surface materials trends for 2015 and beyond. The event was really well attended and we liked the relaxed but professional vibe at the show so this year we decided to test the water as exhibitors.
We were lucky enough to team up with the Stone Federation who kindly provided us with their banners, literature for architects and their online media manager, the incredibly knowledgeable and enthusiastic Matt!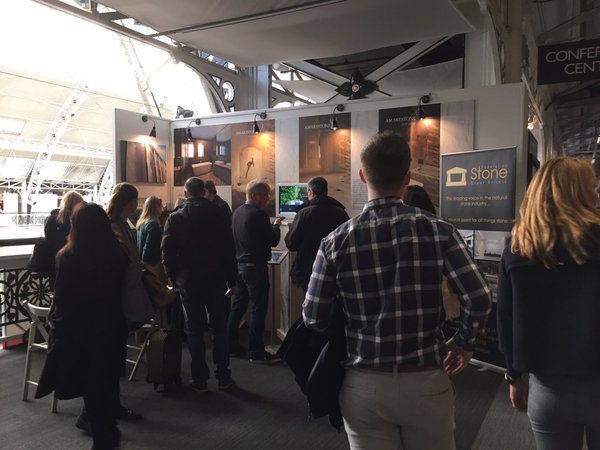 True to form, SDS16 was a compact yet diverse show with really high quality products and a great audience with architects and interior designers. The show pulled in architects from some of the most well regarded practices in London, looking for new suppliers to add to their libraries.
We showcased limestone carved with new designs by CNC machine from an Italian quarry. This display was undoubtedly the centre of attention on our stand and it attracted the interest of the author of the show's Trend Report… It seems that bold geometric patterns are a key trend for 2016!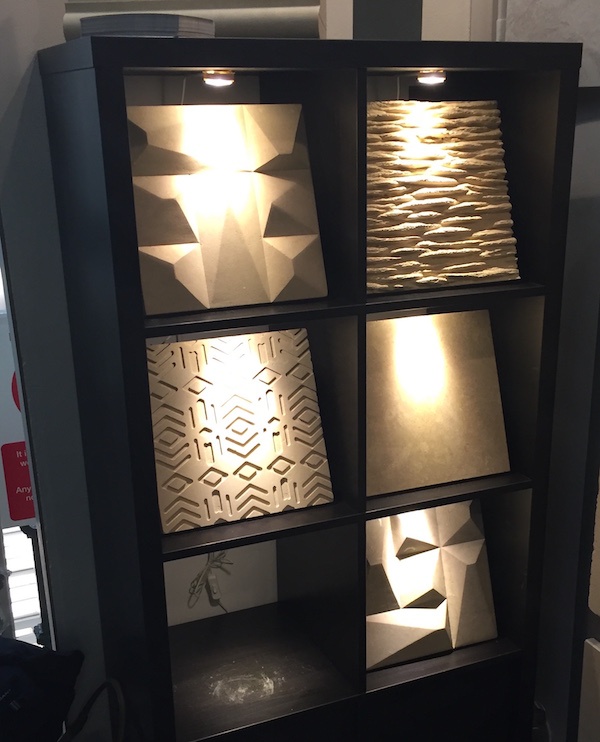 We also had a surprise visit from the owners of a quarry in the French Pyrenees. They very kindly brought us samples of their stunning range of marbles (which we have been hankering after for a while now) all the way from the Hautes Pyrenees in a cabin bag! We're very excited to show off these beautiful stones so please do ask for details!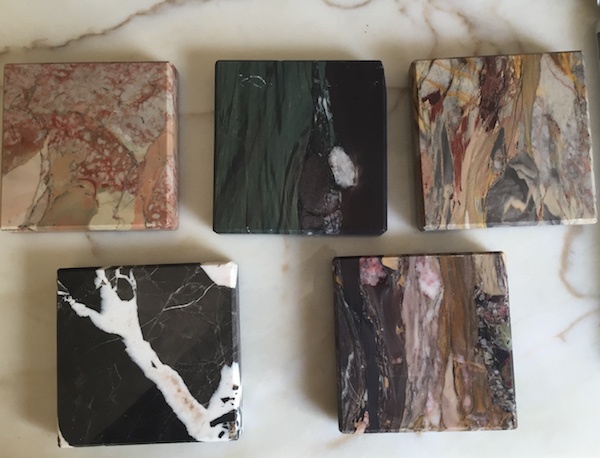 As well as these new French marbles, we had the ever popular favourites of French Limestone on display. Samples of Vallangis, Beauval, Ampilly, Corton and Magny represented some of the greatest quarries in Burgundy.
Once again it was great to see familiar faces at the show – thank you to everyone who came to see us, we hope you enjoyed the show and look forward to working with you in the near future.
We were also very pleased to make new contacts with interesting projects in the pipeline. We look forward to finding out more and to establishing new relationships.
Next year, the show organisers are planning to expand the natural stone zone so the Stone Fed will be looking for members to join us there. The organiser (Christopher Newton - you did a great job again this year, by the way) was very keen to put natural stone at the centre of the next show so we look forward to being involved again in 2017. Hopefully you'll see us next to the main stage next year, right in the thick of it, alongside the Stone Federation and other members.
*******************************************
If you haven't done so already, subscribe by entering your email address into the box on this page. We'll send the next blog direct to your inbox.
If you would like to know more about how we can help to make your natural stone project as successful as it possibly can be, please download our brochure or just phone or email for a chat. We're always happy to talk about natural stone!
Thanks for reading.
Katie
Tel: 0345 260 8070
Email: sales @ amarestone.com
P.S. We welcome your feedback and comments below. Is there a natural stone topic you would like us to cover? Tell us here and we will do our best.