New address for Amarestone
After more than 16 years at our old warehouse, we are moving.
From November 12th 2018, we will be at:
Amarestone
Pudding Lane Nursery,
Reading Road,
Arborfield,
RG2 9HP
As part of the move, we will be clearing out a few small batch ends of natural stone tiles and also some odds and ends of marble. Come and have a rummage in the old warehouse or send me a message if you'd like to see a list of the batch ends. Everything must be cleared out before the end of November.
We will be delighted to meet customers at our new premises where you can see hundreds of samples of limestone and marble from France and other European countries.
We have samples of:
French limestone
French marble
German limestone
Spanish limestone
Spanish marble
Portuguese limestone
Portuguese marble
Italian marble
Italian limestone


Call in for a cup of coffee and a chat about all aspects of choosing, installing and maintaining natural stone for floors, walls, cladding, blocks and finished pieces. Please call ahead to make sure I am there to meet you.
Link to Pudding Lane Nursery on Google Maps: https://www.google.co.uk/maps/@51.3999022,-0.914834,18.27z
Our office address for all correspondence remains unchanged.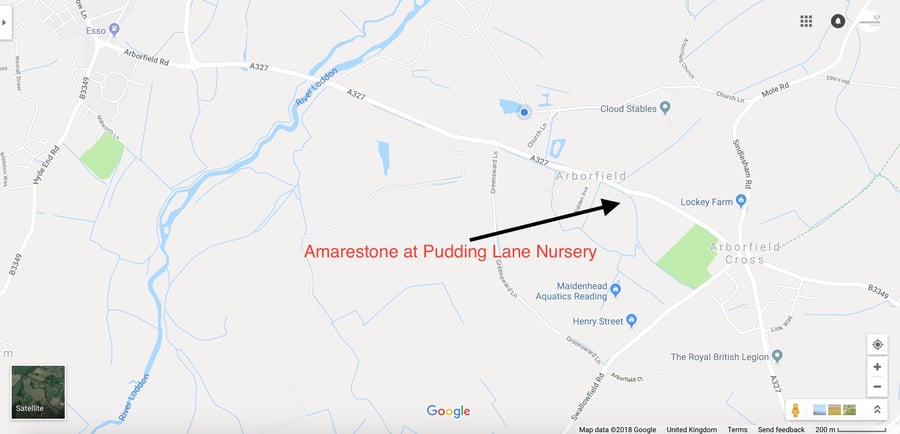 If you find our blog articles useful, join our mailing list to get a copy of the next blog direct to your email inbox.
Are there any aspects of using, choosing or maintaining natural stone that you would like us to cover? Tell us by adding your comment to the box below. We love getting your feedback and are here to help.
Thanks for reading.
Steve Turner
0345 260 8070
Amarestone
P.S. - get the next blog direct to your inbox by entering your email address in the box on this page.