Using Limestone Outside:
A Guide for Landscape Designers
All over the world, limestone has been regarded as the premium choice for top quality residential and commercial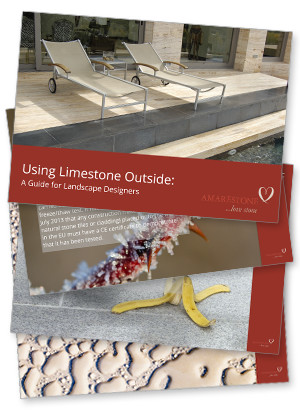 flooring. Now, many of our customers are realising that natural stone is the perfect choice for using outside the house as well as inside.
One of the questions that we hear very often is, "Can the stone be used outside?" But there are many other questions that should also be asked when deciding which stone to use.
The ability to withstand frost and to provide a safe degree of slip resistance are a couple of the more obvious requirements but there are other questions that also need to be considered.
To help you to make the right choices, we have put together a Guide for Landscape Designers which you can use to determine which stones would be a great, long-lasting solution for your project and which ones you need to avoid.
Simply complete the form on this page to receive your copy of our free guide.
Stone doesn't have to be just for patios, use it for wall claddings, wall copings, swimming pool surrounds and steps. The "work in progress" image here shows limestone slabs used for wall cladding and coping stones.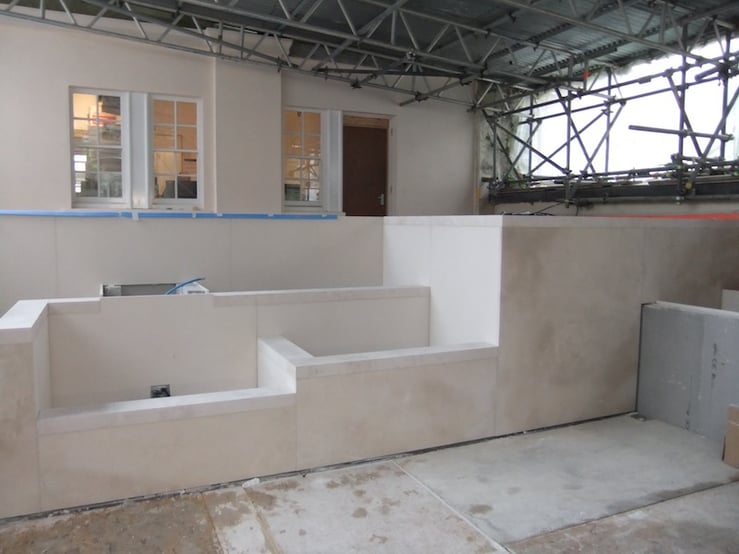 The image below is French Ampilly limestone from Burgundy in a bush-hammered and brushed finish and is one of the many suitable options for external paving. This stone has a proven track record of surviving the coldest of British winters and the textured surface creates plenty of slip resistance.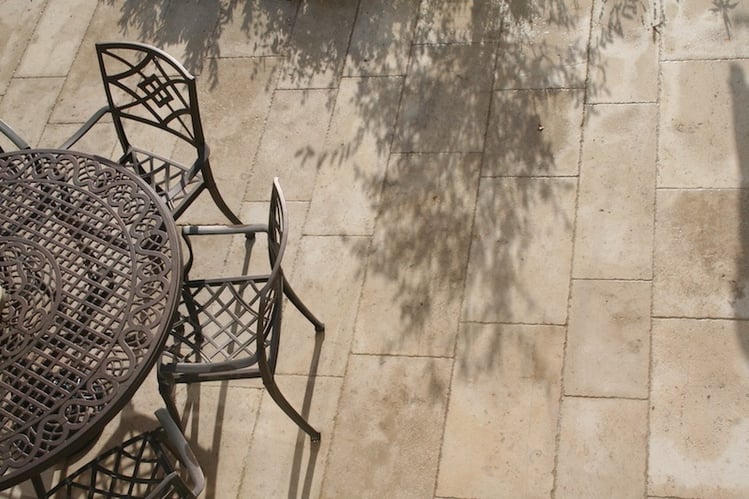 For more ideas on how and what to choose to use outside, enter your details into the form and download our Landscape Designer's Guide to Using Limestone Outside.
Fill in the form now to to receive your complimentary copy of our guide.
Meet us at our showroom at:
Amarestone at Pudding Lane Nursery
Reading Road
Arborfield
Berkshire
RG2 9JB