Italian Travertine and Spanish Marble at Ecobuild 2014
Amarestone will once again be exhibiting at the London Ecobuild show. Visit us on stand S1360 in the Stone Zone hosted by the Stone Federation of Great Britain.
Ecobuild is on from 4th to 6th March at London, Excel Exhibition Centre.
A new range of Italian Travertine was sent to me by a specialist Italian quarry and we will be taking these samples to Ecobuild as well. Ever heard of Black travertine? I hadn't until I opened the crate. There was also some White, Silver and Classic travertine in the box as well as a beautiful Alabastrino. You'll be able to see all of it on our Ecobuild stand. I think the polished vein-cut slabs of the Silver and Alabastrino could be particularly spectacular. Can you imagine the top-middle piece from the image below as a huge bookmatched feature panel in a bathroom?
The samples below show a mix of different travertines, some filled, some unfilled, some honed and some polished but none of them tumbled. We don't ask the Italians to tumble their travertine! These stones need to be used either polished or honed to show off their full beauty.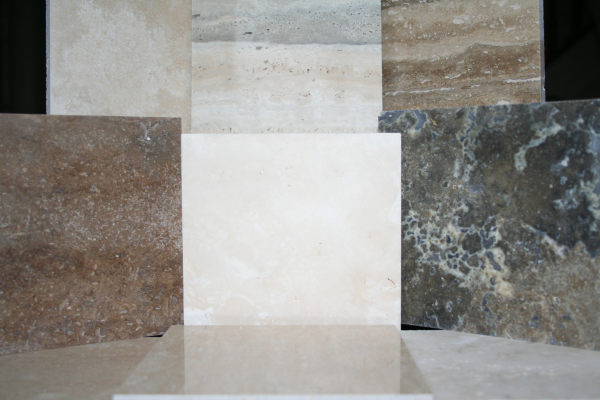 *** Samples of Italian Travertine (above) ***
I mentioned previously that we had been visited by some new Spanish quarries (new to us and the UK, anyway) and that we would be showing some of their stones at the forthcoming Ecobuild exhibition at Excel this March. Well, the first batch of samples have arrived and they look terrific. The image below shows one of them, Crema Zamora, a hard limestone similar in background colouring to the world-famous Crema Marfil.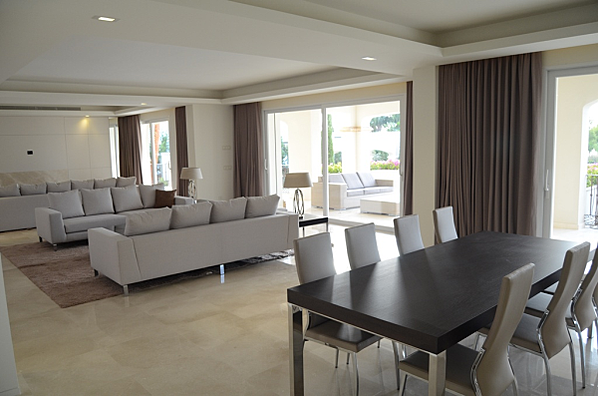 *** Spanish Limestone - Crema Zamora (above) ***
In addition, we will be showing Crema Palancar from the same region of Spain. This is another hard, pale cream limestone that has very little marking in the way of veins or fossils. This should suit customers who are looking for a hard-wearing floor that is a pale neutral colour without being too beige.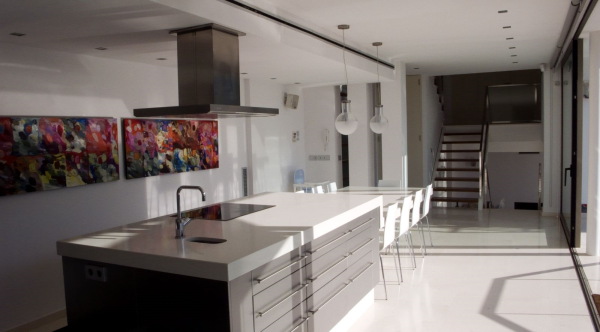 *** Spanish Limestone - Palancar (above) ***
You may have already seen our previous blog about the Spanish Grey Venezia - this stone will also be on our stand. This is a grey/bronze hard limestone quite similar to the famous Nero Marquina except that it is not black! It has been called the Grey Marquina because of the similarity of its white veining. You'll probably understand what I mean when you see the image of the staircase below.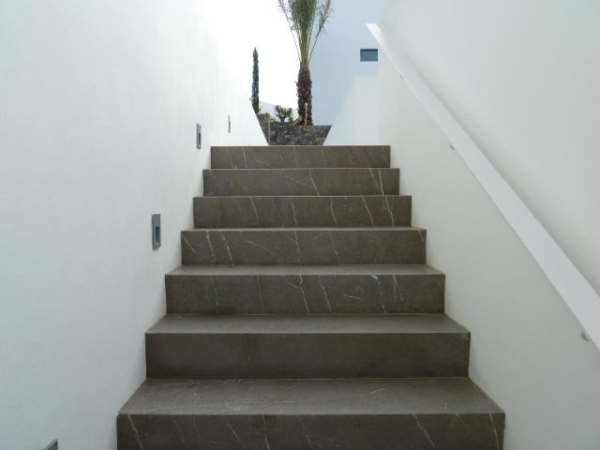 *** Spanish Limestone - Grey Venezia (above) ***
I hope you will be able to visit the show. It is probably the largest of its kind where everything related to sustainable building is on show to architects, interior designers and the general public.
If you are planning on visiting, why not download our brochure to get a flavour of what else we can offer?
Thanks for reading and I hope to see you at the show.
Steve Turner
Amarestone
P.S. - get the next blog direct to your inbox by entering your email address in the box on this page.