Alternative marbles from Spain:
In an earlier blog, I talked about Crema Marfil and how difficult it was becoming to find really top-quality material.
Spanish Crema Marfil is still available but it seems to me that the quality is not quite up to the standard that it once was ten years ago when we first started dealing with the best of the Spanish quarries. The quarry owners, themselves, have recognised that it is getting harder to produce large quantities of the very top grade. The best blocks producing the "Select" grade that has very little veining and a really pale, clean, consistent background colour are no longer easy to find. Quite often nowadays, the Select grade is only available in very small quantities and only then at a high price.
Since posting the blog on Crema Marfil back in April last year, I have been contacted by several Spanish quarries from the Marfil region offering to show me some alternative marbles and limestones that our customers might like to consider instead of Crema Marfil.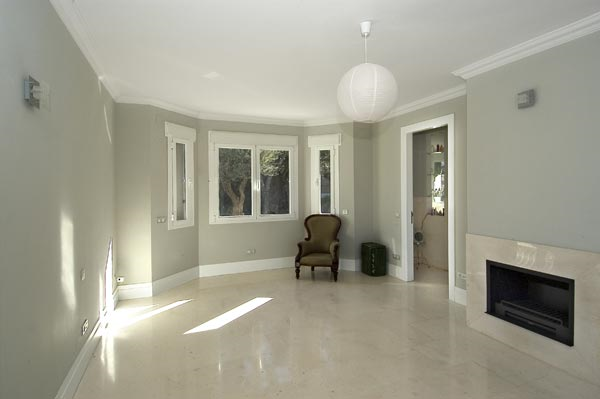 The picture above shows one of these alternatives - this is a beautiful Palancar Limestone polished floor and fire surround in a private residence.
I have said in the past, that pale uniform limestones tend to be too soft to be considered as suitable flooring but the Palancar is another exception to the rule. We have been shown several over the last year or so. This one is hard enough to be polished to a high gloss and can even be used externally on patios - but preferably not polished as it would be too slippery. It's better brushed or even lightly sandblasted for outside.
[Note: Since writing this blog, we have extended our list of hard-wearing, off-white/cream limestones that are tough enough enough even for the most demanding of commercial applications. See our page on French Limestone or phone us for more detials.]
We now have a very long list of other cream and beige marbles and limestones from Spain and I will talk more about these in future blog posts. The list includes several that are seldom seen in the UK.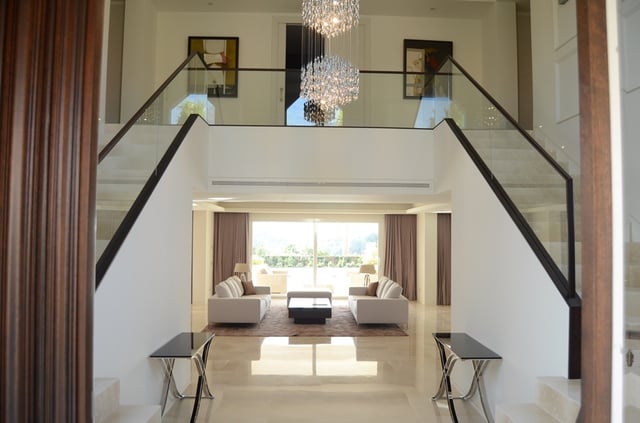 I'll post some more photos and explain more about how and where they can be used. So, if you think this could be of interest, enter your email address into the box on our blog page and sign up to receive a copy of the next blogs direct to your inbox.
If you would like help with choosing marble or limestone for your next project, click below to download our free "Hints and Tips":