Limestone Patios and Marble Terraces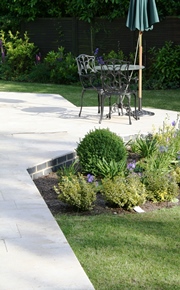 The weather is hot right now and cold winter nights might be the last thing on your mind but if you are planning a patio, cold and frost should be at the top of your thoughts.
If you are considering a limestone patio or a marble terrace, there are a few things that you will need to know to avoid problems in the winter months.
We are currently working on a project that will have large planters clad in a pale Spanish limestone (Palancar) and the floor/patio was specified to use a North African limestone (Gris Foussana) to create a colour contrast. Aesthetically, it would have been a beautiful design. The designer thought that the Gris Foussana would be suitable as it was a very dense stone and should be hard-wearing to satisfy a most discerning client. However, there was a major issue with the choice: the stone flakes and crumbles when subjected to frosty conditions.
By pure coincidence, I had acquired some samples of the Gris Foussana limestone a couple of years ago and I had used it to make a small planter for my own garden. After only a few frosts, the face of the stone had split and crumbled. See photos below. I checked with the quarry and they confirmed that it wouldn't be suitable for the UK climate, even in central London. The same thing would happen again regardless of the thickness of the stone or whether it was to be used as flooring or as wall cladding outside.
OK, so what should you look for if you want a long life from your patio? How do avoid these types of problems?
Here are a few key pointers:
Frost Resistance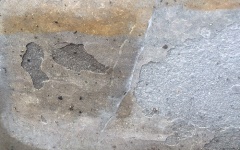 Frost can very quickly wreck a natural stone patio. Some stone can be damaged if water freezes within the body of the stone and it cannot cope with the expansion of the ice. It results in the surface bursting and it splits the stone and leaves depressions in the surface as in the photos here. Not all stone is affected by this problem though.
First of all, check how resistant the stone is to frost. This is usually tested by subjecting the stone to freeze-thaw cycles. The quarry will supply the relevant data that your supplier can then interpret to ensure that the stone will stand up to the conditions.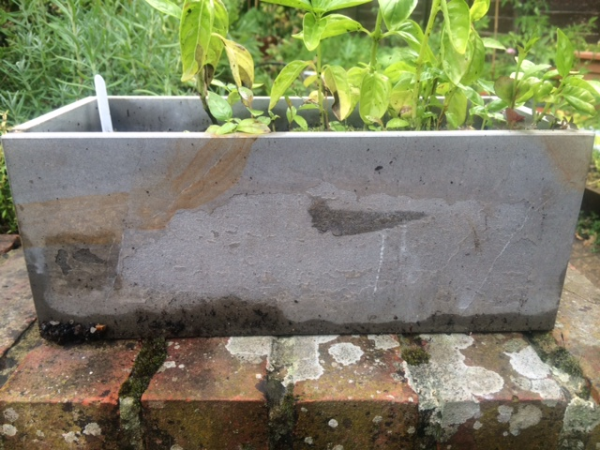 CE Mark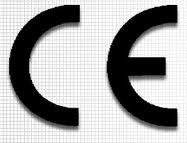 On the 1st July 2013, it became a legal requirement for natural stone to be CE Marked. The CE certificate gives additional technical data on the stone and helps to determine that the product is fit for purpose.
You can read more details about CE Marking in the Natural Stone Specialist magazine.
Substrate Preparation
This is a huge subject but in short, the patio base needs to be stable and strong enough to take the weight of the traffic that will pass over it. There are usually two ways of forming a patio base. One is to create layer of compacted hard-core and then to lay the stone tiles on a bed of sand and cement. This is the method most builders will be familiar with. The downside is that you will need a much thicker tile, typically 30 or 40mm thick, to cope with this.
However, for smaller patios, I favour the option of creating a solid concrete base as this eliminates the potential problems of sinking and collapsing. It also means that thinner tiles can be used. The tiles can therefore work out cheaper and it helps to offset the cost of the concrete base. You have to consider the potential deformation of the concrete base but, that aside, I think it can give a longer lasting solution.
Sealing and Maintenance
One school of thought says that stone outside can be left to weather and gather the "patina" of age. In other words, just leave it to get dirty and don't worry too much about how it looks. Not many of our customers (me included) are quite that laid back about it. I would prefer to ensure that the surface doesn't get grubby with mud or grease from the barbecue.
Therefore, I opted to seal my patio at home with Fila sealers. Also, the grout that I used is a high quality one made by Mapei that helps to prevent staining.
This little video shows just how effective the combination of the right stone with the Fila sealer and Mapei grout can be. Notice how even the grout joints clean really easily with the jet washer.
There are lots of different considerations when contemplating a project using natural stone outside and this article has just touched the surface on some of them.
If you would like to talk through these and other aspects in more detail, please call me on 0345 260 8070 or email steve@amarestone.com. I am always happy to talk about natural stone!
Our brochure explains more about how we work and how we can help your natural stone project be successful.
Thanks for reading.
Steve Turner
Amarestone
Tel: 0345 260 8070
P.S. - get the next blog direct to your inbox by entering your email address in the box on this page.