Create the look: inside outside space
Recently, Amarestone exhibited at the Homebuilding & Renovating Show at London's Olympia. Over the course of the show we chatted to homebuilders and renovators with projects ranging from small scale refurbishments through to ambitious new builds.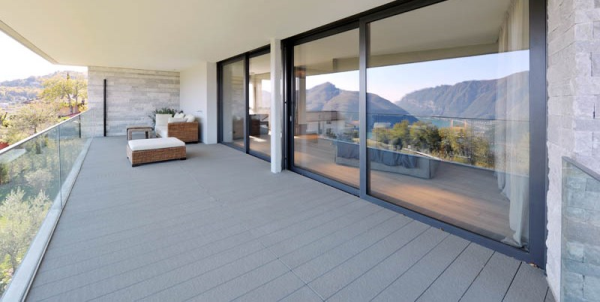 One thing that almost all of these projects have in common is the desire to break the boundaries between inside and outside space. Blurring the divide between indoors and outdoors can help you to get more from your garden as well as opening up rooms in your house to bring in natural light.
Here I'm going to look at some key design elements that you can use to create this effect and how you can use natural stone to enhance your space.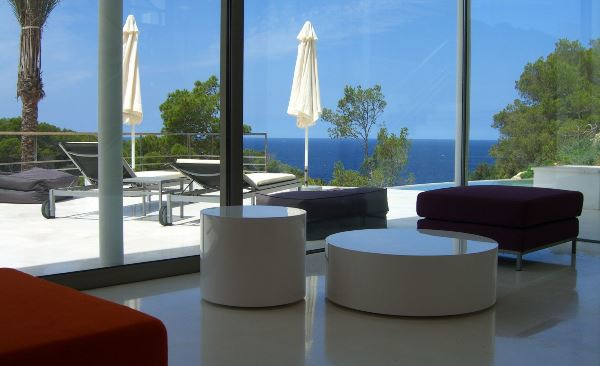 1) Limit the materials – consider using the same materials indoors and out to help merge the spaces into one. Using the same flooring, for example, can make the whole area feel larger because it connects the interior with the exterior seamlessly.
2) Structure your design with lines – think about where you want to draw the eye and use architectural lines to focus attention on the best features of your space. One way of achieving this is to lay natural stone tiles in one particular direction throughout the whole area, drawing attention towards the focal point.
3) Stick to one level – the flow from indoors to outdoors and vice versa will be much more effective if you are not going up and down steps. Consider raising your patio up to the same height as your internal floor and fitting bi-folding doors to remove the boundary altogether.
4) Mirror internal features outdoors – one of our clients recently put this to great effect using Italian Arabescato marble to mirror their kitchen bar/counter top indoors with a feature waterfall outdoors. Stunning!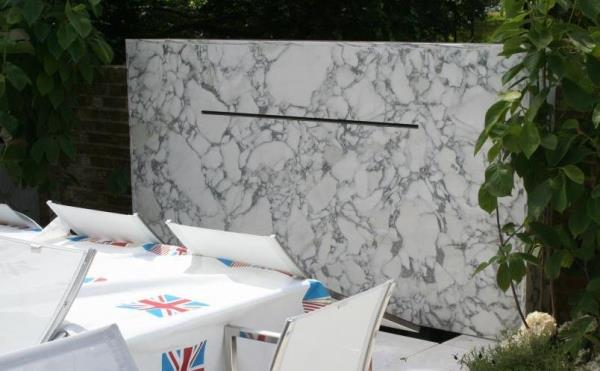 There is a wide choice of natural stone that can be used externally, we will be happy to advise on suitable options for your project. There is a good range of French limestone that works particularly well. The stone you choose has to be able to withstand the frost, rain, sun (if you are lucky!) and anything else the climate and environment can throw at it.
Our clients often ask us about the slip resistance of natural stone when used as a floor covering because they are worried that the surface will be slippery in wet weather. We recommend specifying a more textured surface for the outside space such as sandblasted or bush hammered. It is even possible to specify the degree of texture that is given to the surface of the stone so that you achieve slip resistance with minimal impact on the appearance.
You can benefit from our technical expertise to help you find the best solution for your project.
So, if you have a project in mind and would like to discuss the different options or perhaps get some design ideas, please get in touch either by email or phone (my contact details are below).
Our brochure explains more about how we work and how we can help your natural stone project be successful.
Thanks for reading.
Steve Turner
Amarestone
Tel: 0345 260 8070
Email: steve@amarestone.com
P.S. - get the next blog direct to your inbox by entering your email address in the box on this page.