French Limestone
Finding the right natural stone for projects where the same material is used throughout indoor and outdoor spaces can be a challenge. As well as meeting all the usual aesthetic criteria such as colour, pattern, texture etc., the stone also needs to perform well for frost resistance, durability and slip resistance.
Last week, Steve and Denise visited the Ampilly quarry in Burgundy, France, to research options for an upcoming project. We were looking for a French limestone flooring that could be supplied in a variety of sizes, thicknesses and surface finishes and could also be cut for steps and wall copings. We had used Ampilly for the terrace at Amarestone HQ (pictured below) so it is a stone that we already knew quite well but this was the first time we had made it out to the quarry.
The Ampilly quarry is sited in a beautifully rural part of Northern Burgundy, just south of picturesque Chatillon-sur-Seine. I will explain the process of quarrying natural stone with step by step photos in a future blog - it's a fascinating process.
This time, I'd like to show you what makes a stone ideal for use in both internal and external environments using Ampilly as an example.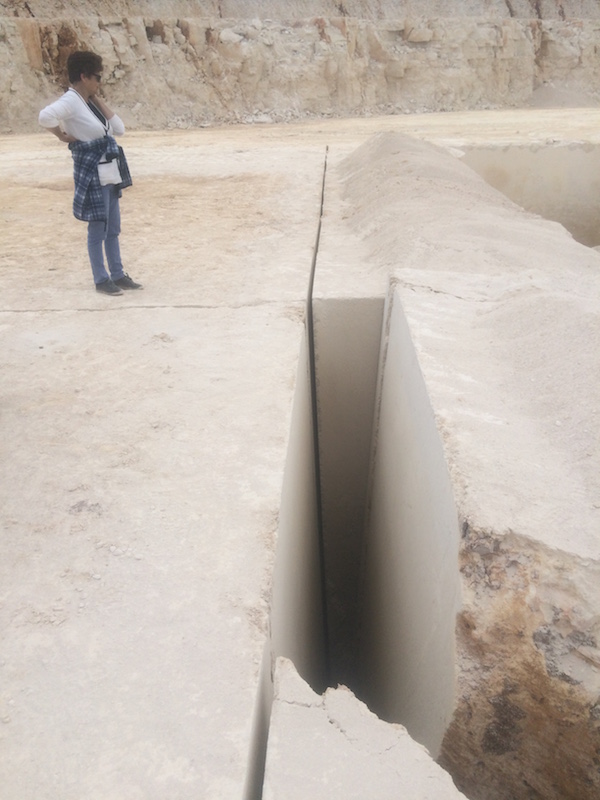 Ampilly - the ideal French Limestone for patios
CE certificate
When assessing any stone for a project, the first port of call should always be its CE Certificate. It is a legal requirement for all stone advertised for sale in the UK to be issued with a CE Certificate that states the country of origin, quarry name for the stone, frost resistance, slip resistance and a number of other key details. The CE Certificate will not tell you whether the stone is suitable for any given project, it simply gives you the information on which to base that decision.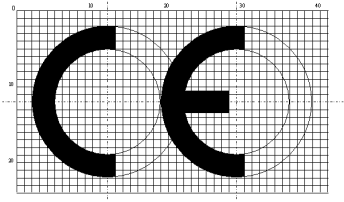 Frost Resistance
Stone specified for external use in the UK must be tested for frost resistance. The CE Certificate gives us the technical data that should be interpreted by the distributor or specifier before the stone is put forward to the client as a suitable option. The person specifying the stone should take into account the local environment when making a recommendation.
Ampilly has excellent frost resistance which means that it is suitable for use externally throughout the UK.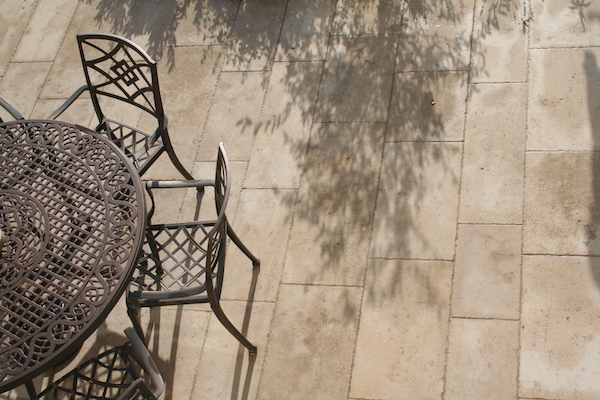 Ampilly bush-hammered and brushed patio paving
Durability
The question of durability is always subjective to some degree, depending on the client's specific technical and aesthetic requirements.
For an external project, it is assumed that the stone will have to withstand elements such as rain, wind, pollution and frost - each to a different degree depending on the location. For commercial projects, there are additional considerations including heavy traffic and contract cleaning.
In most cases, our clients choose a stone that is capable of withstanding much more than they are likely to need it to, just to be sure that it will perform well over a long period of time. On occasion, we do get clients that are prepared to risk a stone that may weather faster because they are working to a particular aesthetic. In this case, we will always fully explain the risks and try to offer the client a variety of options to be sure that they are making an informed decision.
Ampilly is a highly durable limestone that we would recommend for use in a wide range of environments.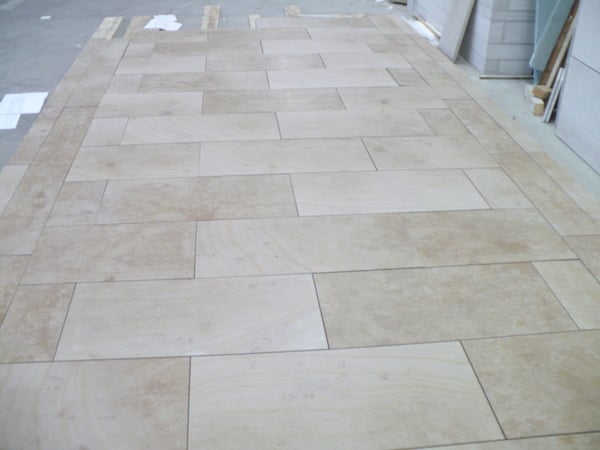 Ampilly French Limestone paving for external use
Surface finish and tile/slab thickness
Once the stone has been assessed for suitability, we then have the choice of a wide variety of surface finishes, tile/slab sizes and thicknesses. The Ampilly can be finished at the quarry in a number of ways including honed, bush-hammered, antiqued, brushed, bush-hammered and brushed... It's also possible to specify the degree to which a surface finish is applied.
Aside from the aesthetic reasons for choosing a surface finish, it is important to consider slip resistance. In commercial projects, particularly in public places, this becomes a legal responsibility on the part of the specifier (usually the architect or stone supplier) to ensure that adequate slip resistance has been achieved.
The Ampilly quarry can cut the stone into any size tiles or slabs, only limited by the size of each block. This means that we can specify the exact dimensions of a tile/slab as well as the surface finish.
Typically, French quarries cut smaller blocks than the larger Portuguese quarries that we work with. However, the Ampilly quarry is interesting because they have the machinery to cut comparatively large sizes.
Appearance
When most people think of French limestone, I hazard a guess that a pale honey coloured stone comes to mind. Ampilly is very typical in its warm tones and soft bands of colour. As with all limestone, there is a degree of variation that occurs naturally according to its position in the quarry. The Ampilly quarry can separate out the most significant variants to give a more consistent appearance, or, it is also possible to choose a random mix which can be a cost effective option.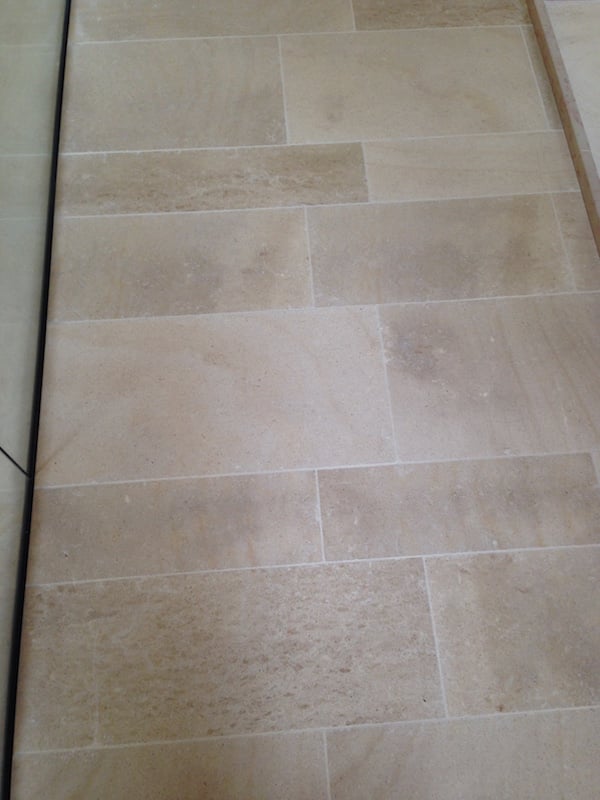 Honed Ampilly limestone flooring - mix of 200, 300 and 400xRLx20mm
The Ampilly quarry has a first rate processing factory just a couple of kilometres away from the quarry where other local limestones such as Val de Nod, Lanvignes, Magny, Chamesson, Beaunotte and Beauval are processed.
In previous blogs, I have talked about the importance of high quality production. Correct selection and cutting of blocks in the quarry through to accurate cutting and careful finishing and packaging of the stone slabs/tiles is just as important as having a good quality stone in the first place. The processing factory at the Ampilly quarry is very highly regarded for the quality of its output and they have produced stone for some of the world's most prestigious buildings.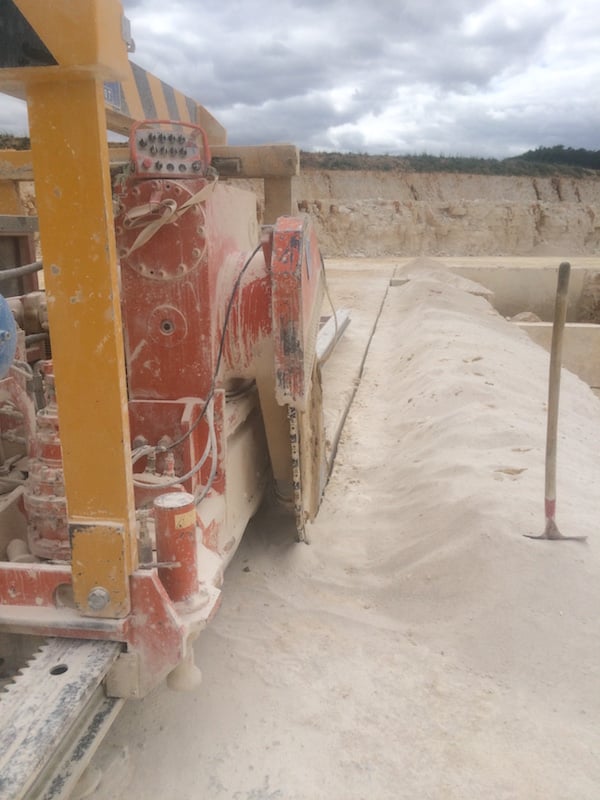 Hopefully this has given you a clearer idea of how to choose natural stone suitable for inside/outside projects. So, if you are looking for French limestone for patios or for the inside/outside seamless look, then this Ampilly is an ideal choice. We are very excited about the possibilities for Ampilly and are planning to use it in our own projects again soon.
Have a look at our other French limestone options.
If this blog has encouraged you to use it in one of your upcoming projects please do post your comments/questions below or get in touch with us via email, website or phone.
Whe choosing the right natural stone to use in your landscaping projects, there are a few questions that you must ask. Our free guide explains what you need to know. Download the guide here:
Thanks for reading.
Katie
Tel: 0345 260 8070